Children's Event at the Kossuth House
Event date: Mar 19, 2023
The Hungarian community in Washington gathered to celebrate the arrival of spring in conjunction with the national cherry blossom celebrations. On March 19, 2023, the Kossuth House was filled with flowers and children at the spring welcome event organized by the Kossuth Foundation's KCsP scholarship holder Marietta Walter and HungarianHub volunteer Andrea Sipos.
In the first part of the program, Andrea introduced the children to a fun spin on spring activities with a yoga session, during which the children exercised together with Winnie the Pooh, who had woken up from his winter sleep, and in their joint adventure the children set an example of teamwork and friendship.
After a lot of excitement, everyone was able to enjoy their well-deserved pancakes and cocoa, prepared for the children by Zsuzsanna Seres, the Kossuth Foundation's program organizer.
After the body, the soul too was awoken when Marietta played beautiful Hungarian songs on her zither, so children and adults could sing together the spring songs "Spring wind blows water", "Spring greeting," and "I planted my garden."
At the end of the day, Andrea introduced the children to the art of felting. The children also enjoyed an exhibition complete with handmade felt figures from Hungary. The exhibition included many traditional figures from classical Hungarian fairy tales.
The exhibition was also enriched by TV teddy bear, Square-eared rabbit, Süsü and Doctor Bubó. Afterwards, everyone made and took home their own colorful spring flower felt bracelets and necklaces.
Video here: https://youtu.be/GLPdcldI4Zo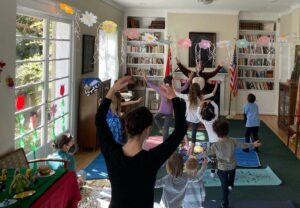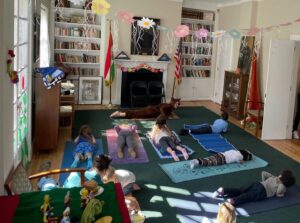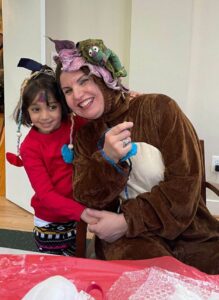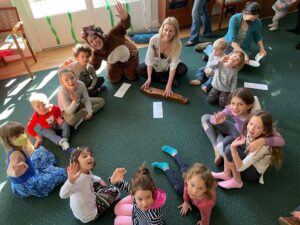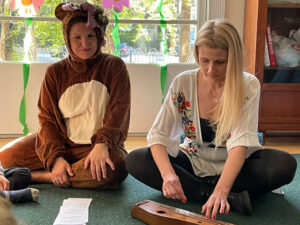 back
© 2023 Kossuth Foundation. All rights reserved.