Welcome to our Hungarian Library!
We're delighted to share our collection of over 1,600 books (and growing!) with the Hungarian community. As the Foundation received generous book donations over the years, we had a very good number of volumes to start with. A motivated group of volunteers helped curate, categorize and catalog the books. The end result is an organized collection of Hungarian volumes, books about Hungary, and Hungarian authors' books in English. In our catalogue you can find classic novels, children's books, poetry, drama, science, history, journalism, a large collection of biographies and more. You can access the online catalogue and start browsing below.
Library News
Jan 29, 2023
Please schedule an appointment if you wish to visit our library and borrow a book.
Jan 22, 2023
Our library has moved upstairs, thanks to our volunteers, upgrading the library experience for everyone.
Dec 29, 2022
We are looking for volunteers to catalog our books. Please contact outr librarian.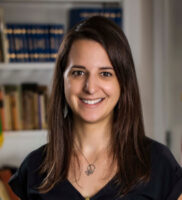 Our Library Coordinator, Eszter Suto, and our volunteers are happy to help you enroll as a member, and find the books to take with you when you visit. Visits are by appointment only. Feel free to contact us with any questions, program suggestions or to volunteer to help: eszti@kossuthfoundation.org
© 2023 Kossuth Foundation. All rights reserved.